It's officially summer, which means it's time to head outside! We've got some fantastic outdoor family activities that will spark your kids' imagination and bring the entire family together. These bucket-list-worthy activities are sure to be a hit with every family member!
---
Try Adventures from Scratch
Adventures from Scratch: Family Edition is full of unique ideas for family fun! This interactive book has 50+ scratch-off indoor activities and outdoor adventures that will turn ordinary days into extraordinary memories. With different sections like "Explore," "Discover," and "Create," and on-the-go cards to let you take challenges with you, you'll never run out of creative ways to spend quality time with your loved ones.
---
20 Summer Activity Ideas for the Family
1. Going On a Scavenger Hunt
Summer is a great time to go on a scavenger hunt with the entire family. Let's Roam's outdoor scavenger hunts will help you explore the most iconic locations in more than hundreds of cities around the world.
From pit stops to popular showstoppers, little-known hideaways to landmarks. Along the way, you'll answer trivia questions and participate in photo and video challenges. Check one out and you'll see for yourself!
2. Picnicking
If driving out to a camping ground is not possible, take the whole family out on a picnic to a local park. Take a picnic blanket along so you can sit down for some snacks. Pack some sandwiches, orange juice, cookies, cupcakes, and candy.
Enjoy the fresh air as you take a walk around the picnic before you find the perfect spot. You can also bring along a frisbee or a ball so you can play some outdoor games together. Bring a bottle of bubble liquid so you can blow and pop bubbles with the little ones. Your children will love this relaxing day out!
3. Flying a Kite
Summertime means kite time! This is a DIY craft and outdoor play all in one. First, make a kite at home using craft paper, string, and wooden sticks. Add ribbons or colored tissues to the end of the kite to create a tail. Then, find an open, windy space and let the kite soar away.
Invite the neighbors over for a kite flying party. Hold a kite flying contest—whose kite can soar the highest? This is one of those classic and fun outdoor activities that never goes out of favor with family and friends!
4. Building an Obstacle Course
Turn your backyard into an obstacle course with household items. For instance, you can use a beanbag chair to set up a makeshift rock. Chairs, tables, and stools can serve as obstacles. Use pebbles or chalk to mark spots in your backyard where the floor is lava.
For a funny twist, ask your family to carry an egg on a spoon as they navigate the course. If they drop the egg, they have to start all over again. The person that finishes the course without dropping the egg, wins.
5. Camping
One of our most favorite summer activities, camping is a fun way to bond with your children. Drive over to the nearest camping ground and pitch a tent as you take in the beauty of the outdoors.
Roast s'mores over a campfire, go hiking during the day, take a bike ride, try a nature treasure hunt, and cuddle under the stars.
In case you can't go far, why not set up a tent in your backyard? Bring the campsite home!
6. Swimming
Summer is the best time to go swimming, be it at the beach, a waterpark, your neighbor's pool, or even an inflatable pool in the backyard. If you live near the beach, head over to the ocean to battle the waves. Build sandcastles and get some ice cream for the entire family.
If you have to improvise with an inflatable pool at home, get some bubbles or foam going, and bring the floaties to the pool. You can play music, get a mystery bath bomb, and watch your kids' wonderment as colors pop in the pool!
7. Making a DIY Water Slide
If you can't go swimming, how about another outdoor family activity that will cool you off? You don't need to buy a separate slide for your backyard; just a tarp or some trash bags will do.
Make a plastic slide in a part of your backyard that has a slight incline. Make sure the tarp is not damaged or torn. Then, set up a gardening hose on top of the incline so that water flows down or use sprinklers to keep the surface wet. Add some bubble liquid or foam to add to the slipping and sliding and have a ball!
8. Hula Hooping
Summer just doesn't feel like summer without a hula hoop! Hula hooping makes for great exercise. You'll break into a sweat and burn some energy before you even know it. It's also one of the least expensive outdoor family activities, so it won't break the bank!
Show your kids how it's done, and have hula hooping showdowns with your friends and neighbors. Who can keep their hoop on for the longest time? They win bragging rights!
You can also use hula hoops for jumping games or the throw and loops around objects in an impromptu game of "ring toss."
9. Outdoor Painting
Why stay indoors when the weather is this amazing? Grab some brushes and a palette and paint outdoors with the entire family. Set up a canvas (or bring along a sketchpad) at a nearby park, garden, or even your backyard.
As you enjoy some stunning views, paint together as you laugh and bond over the weather and art. When you're done, you can exchange your paintings and hang them on your wall.
In case you want to share the joy, your family can paint on cards together and send them out as season's greetings to relatives and friends!
10. Gardening
One of the least expensive things you can do outdoors, gardening is a heartwarming way to bond with the family. If you have a backyard, assemble the kids and setting up or revamping your garden.
Based on how old the children are, they can help remove weeds, dig through the mud, plant new seeds, or cut flowers. They can also learn to use sprinklers and hoses while spending time with the family.
If you want to make things more interesting, revamp your garden for the summer by making a cobblestone path or a birdbath. The entire family can chip in with design ideas and work, and you'll have an amazing garden to come back to by the end of summer.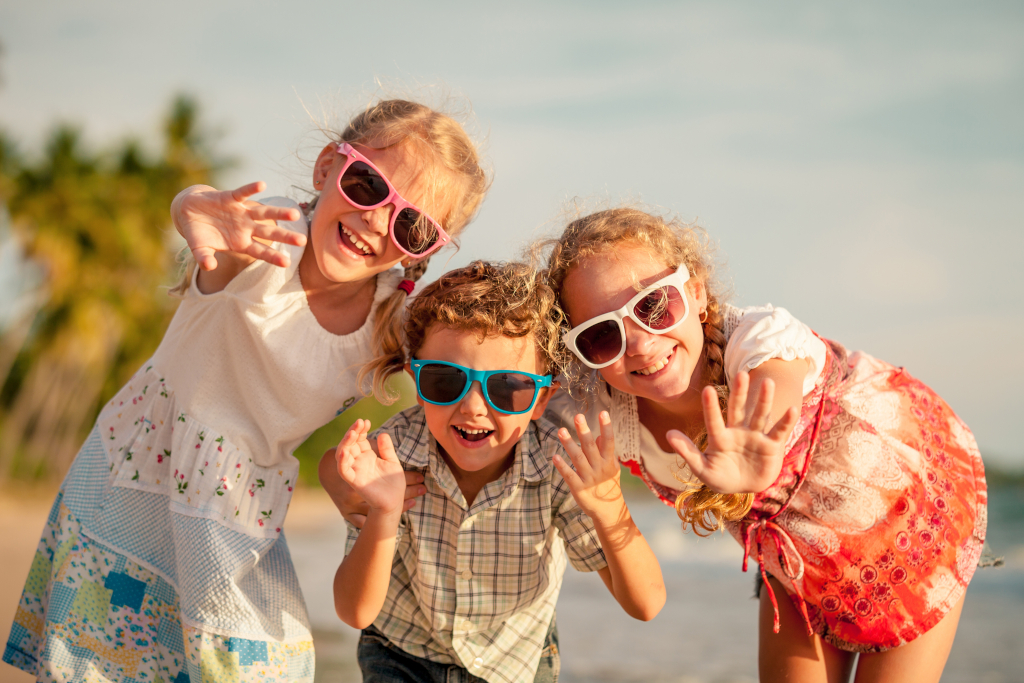 11. Cleaning Up a Neighborhood
Teaching your kids social responsibility is an important part of parenting. When you make it an event to look forward to, they are more likely to follow it and make it a habit.
This summer, head out on neighborhood cleaning drives with your kids and the neighbors. Take along some gloves and trash bags. Pick up any litter you see—it's that simple!
In case you live near a beach or hiking trail, you can organize a clean-up walk there. Once you're done, you can enjoy some time taking in the views and weather.
12. Hiking
Nothing says family time like going on a hike. Gather your entire family one weekend and find a nearby hiking trail at a park or garden. Summertime is a wonderful time to introduce the younger kids to their first hike.
Take a bike along so the kids can bike if they're tired of walking. Carry water and trail mix so you have something to snack on. We love munching on some granola while taking up the sun. Don't forget the sunscreen before you leave!
13. Having a Water Balloon Fight
Kids love a good water balloon fight! Split the family into two groups and give each group some water balloons. Each group can be assigned a particular color so they know who hit who. Fill the balloons with the tinted water and organize a water balloon fight.
Team members that get hit must stop playing the game. The team that loses all its members first must cook food for the winners.
14. Chalk Painting
Sketching patterns on the curb with chalk was one of the most popular summer outdoor family activities. Start with a sidewalk chalk kit. Set aside a few hours to sketch your chalk masterpiece on the driveway.
You can leave hopeful messages and well wishes for the neighbors to see, or sketch your favorite characters from cartoons or TV shows. You can also draw a hopscotch grid on the driveway so you can play with the neighbors.
15. Washing the Car
Something as simple as a car wash can turn into an enjoyable activity if the entire family is involved!
Get some foaming soap and bubbles ready before you start. A hose and a bucket are all you'll need. Teach your children what to keep in mind while washing a car—from closing the windows, making sure the car is off, and keeping the wiper blades over the glass.
The kids will have a great time playing with the foam. Here, you can also teach them to handle a hose and direct water towards the car. Who needs a water park when you can wash a car instead?
16. Flying Paper Airplanes
This charming and nostalgic activity will bring the entire family closer together as you share memories of your childhood with your kids. Pick a clear day with mild wind for this activity. Make paper airplanes at home by folding a sheet of paper into progressive V shapes.
Head outdoors and see who can fly their plane the farthest. In case you live near a river or lake, make paper boats and watch them float away in the water. Skip pebbles to see which boat can survive the most hits. The person that made the strongest boat wins.
17. Cloudspotting
There's something very relaxing about enjoying a summer day with some lemonade. When the sky is blue and full of fluffy clouds, the best thing to do is lay down Spread a blanket on the grass in your backyard or local playground and watch the clouds with your family.
Try to find shapes and figures. Who knows, you might even find a lion or ship in the clouds. This exercise is a wonderful way to bond with your children and see the world from their eyes. When you're back home, draw pictures of the clouds so you can put them up on the refrigerator.
18. Building a Fort
You've heard of pillow forts, but how about we move them outside? Such outdoor family activities are easy to set up. Build a fort in the backyard with simple things like lawn furniture, boxes, and pillows. Set up the frame of your fort with boxes or furniture.
Use blankets to make the ceiling of your fort. Bring some snacks inside the fort and take a torch with you so you can share scary stories inside. You can also spend a night inside the fort with your family and cuddle up while you sing songs together.
19. Having a Night By the Fire
Building a fire is an important life skill. Build a fire in your backyard with your family, so you can roast marshmallows and enjoy a campfire together. Every child is sure to remember the first time they built a fire.
This is a great chance for you to teach something important to them while creating new memories together. While you're at it, you can also cook some campfire barbecue and enjoy a night away from gadgets.
20. Stargazing
The clear night sky in the summertime is the ideal time to stargaze. Next time you can take the weekend off, drive the family to the outskirts of the city so you can stargaze in peace.
Outdoor family activities like this are wonderful bonding opportunities. Carry an astronomical chart with you so you can try to identify constellations.
You can also use apps to track constellations and planets. If you're up for it, you can also set up a camera to get photos of the Milky Way. Who knows, you might also be able to spot a meteor or two!
---
Closing Thoughts on Outdoor Family Activities
We hope you enjoyed these family-friendly suggestions for fun things to do this summer. They're entertaining for kids of all ages, and adults should have a blast getting involved in the action!
Which of these ideas are you most looking forward to trying? Let us know in the comments section below!
On those rainy or muggy days, try some of these mom-approved activities for the home. And if you need even more creative ways to pass the time this summer, don't forget to buy Adventures From Scratch: Family Edition.
---
Frequently Asked Questions
How can I come up with inexpensive ideas to keep my kids busy on summer vacation?
Outdoor family activities don't have to cost much to be amazing! From flying kites and making waterslides to building forts and stargazing, so much fun can be had for free or at a minimal cost.
What are some summer activities for creative kids?
If you need outdoor family activities for creative kids, consider setting up easels and stools outside, so everyone can paint summer scenery. Or hand out some chalk and let everyone make sidewalk art!