Explore 5 types of adventures in one book.
55+ scratch-off adventures
Uncover these hidden challenges as a couple. When you're ready for an adventurous date, scratch it off (like a ticket) and go.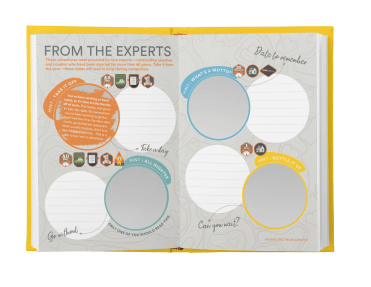 Reasons Why I Love You Cards
These sweet cards tear out of the book so you can brighten your love's day with a handwritten note.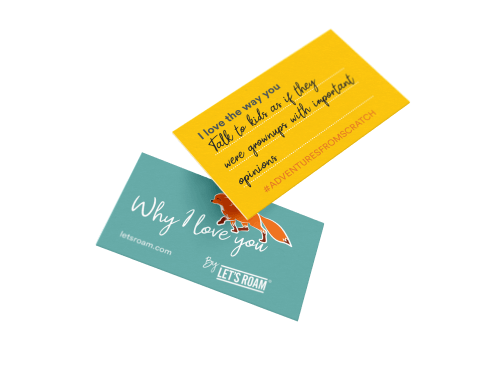 On-the-go adventures
These list things to do, things to find, and things to ask each other. They guarantee that anywhere you go, you'll have a romantic adventure to take on!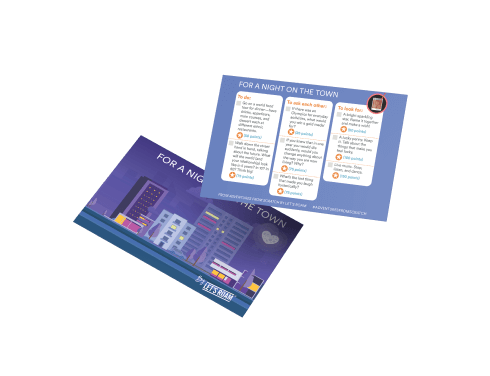 Questions, Stories, Conversations
Use our list of 'Cascading Conversations' questions to build your bond. Then, fill in the blanks of 'Our Adventurous Story' to tell your special tale.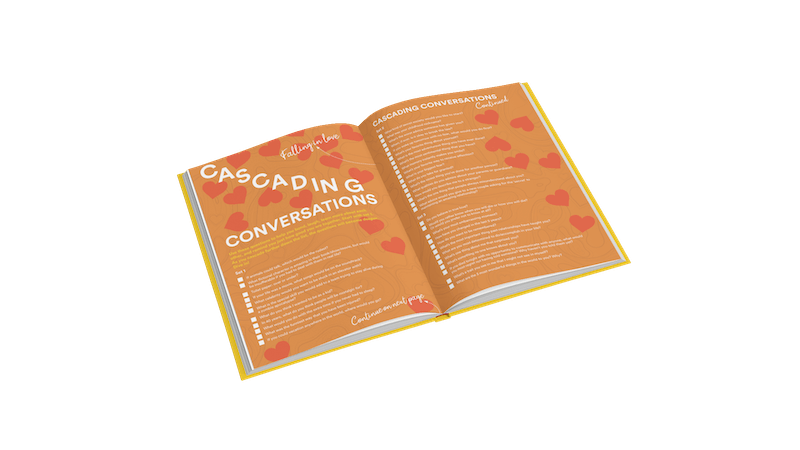 Mailed Adventures
Challenge other couples to fun and adventures through these tear-out postcards.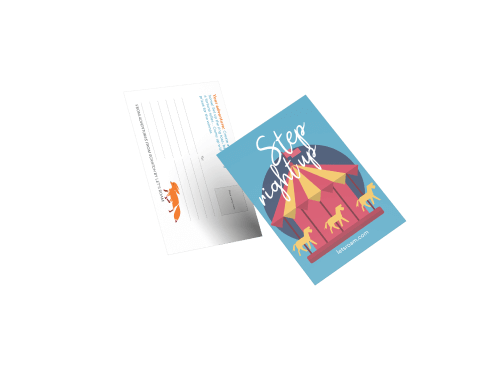 AND MORE!
We can't wait for you to discover all the goodies inside.
Crafted for adventurous couples.
The perfect present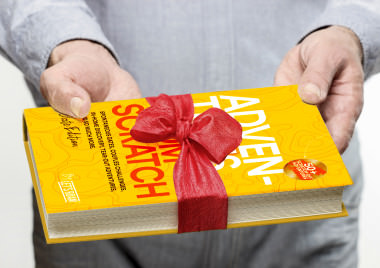 Designed to be gifted to your favorite couple or your significant other.
Made by the experts
Adventures created by couples that like to have fun— even after 45 years together.
Helpful Hints
Next to each challenge is a key that helps you decide what to do. It's the key to adventure.
Modify challenges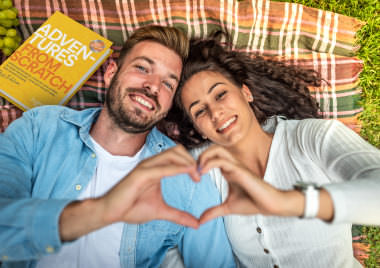 With a little creativity, adjust any challenge for any budget or comfort level.