Family time is the best time, be it cozying up at home for a game night or taking a family trip to Hawaii. Spending quality time with loved ones is always a treat, but sometimes, it's tough to come up with ideas to connect with your loved ones and make new memories. We've got 20 family bucket list suggestions to get you started!
---
Find Your Perfect Family Adventure
If you're on the lookout for some family activity ideas, Adventures From Scratch: Family Edition has just what you need. This interactive book contains more than 50 scratch-off family adventures! This means that you'll have a year's worth of weekly family fun. Additionally, you'll find on-the-go adventure cards so you can take the excitement wherever you go. Grab your copy today!
---
1. Start a family game night.
We all get busy in our own worlds, concentrating on our own stuff. Sometimes, it's nice to forget all that for an evening and just get together for games, laughter, and a good time. Dust off some of those old board games and choose a night to play them. If your family is scattered, try a virtual game night instead.
2. Take a road trip.
Tour your local area or venture across the country in an RV. Road trips give you lots of time to talk with your loved ones, play some travel games, and take memorable photos. Along the way, make pit stops to sight-see and, if you're able, take a night to watch a drive-in movie!
3. Go camping!
At least one camping trip should be on every family bucket list. Search for a nearby state or national park and turn camping into a family vacation. Go on nature walks or hikes during the day. When night falls, build a campfire, make s'mores, and see if you can identify any constellations in the night sky. Enjoy the outdoors and each other's company.
4. Spend a day at the beach.
Find a nearby beach or take a vacation. Everyone should spend at least one day near the sea! Smell the saltwater, take a bike ride on the boardwalk, and check out the sand and surf. Don't forget to build a sandcastle!
5. Try ice skating.
Ice skating is exhilarating and can be a blast! Even if you don't live in an area where it's cold some time of year, you can often find a rink in the area. Slip into some skates and see how well you can hold each other up on the ice.
6. Put on a show!
Instead of having a movie night, why not be the show? Turn the living room into a stage and your family into stars. Ask everyone to showcase theirs in a fantastic family talent extravaganza! Perform magic tricks or put those karate skills on display. Stream your show on video and invite distant family members to watch, or get everyone involved.
7. Host a family reunion.
Contact family members near and far, and invite them to a park or pavilion. Play games, eat, sing, dance, and have a big water balloon fight. wear matching t-shirts, like these cute family tie-dyes. Most of all, cherish times like this, when you can all get together and do fun things as a family!
8. Make a scrapbook.
Preserve family memories by getting together spending time to DIY a family scrapbook. Include everything you know about your family tree, as well as photos and other mementos of days gone by. You can also make a list of things you want to do with them in the future.
9. Run a marathon
Running a marathon is not only great for your health, but it's also a classic family bucket list idea. Completing one is a brilliant life milestone. Start slow, train daily, and encourage each other throughout the process.
10. Share a family recipe.
Choose at least one special recipe and make a point to pass it down. Rather than just do it on paper or in a file, make it together. Use this time to share stories and celebrate your family. It can even become an annual event!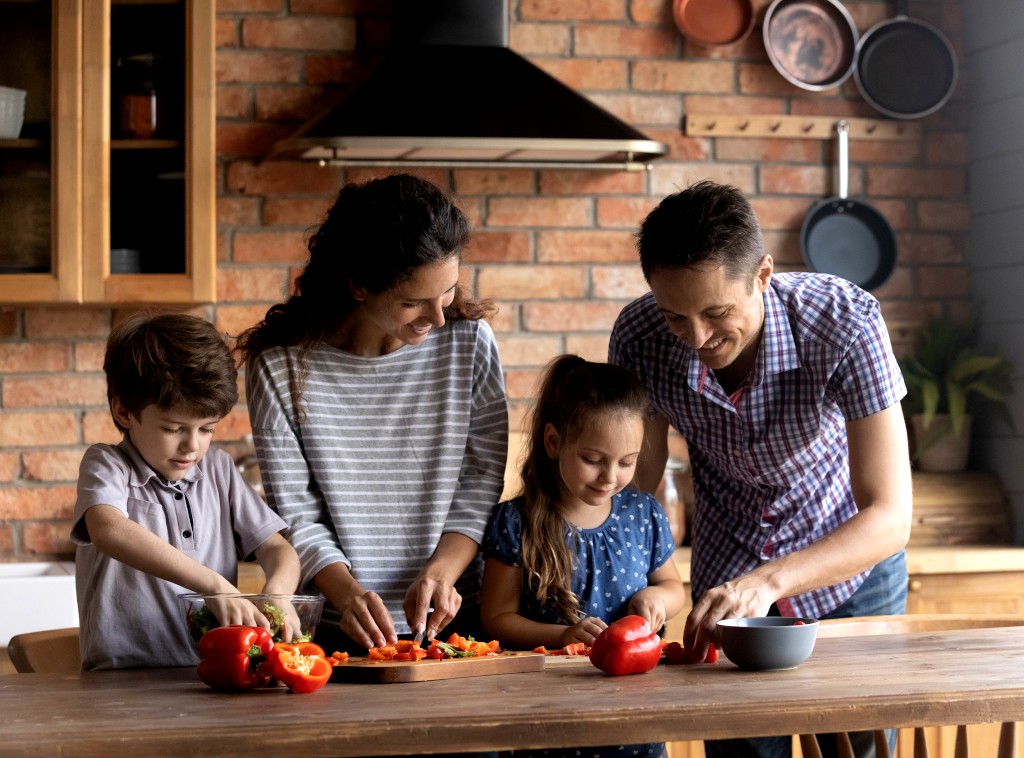 11. Overcome fears together.
If a family member is terrified of heights, head to an observation deck of a tall building together. If someone is afraid of loud noises, watch fireworks as a family and make it a positive experience. Encourage and support each other, as each of you overcomes your fears!
12. Set up a lemonade stand.
When life gives you lemons, set up a lemonade stand! It's a perfect activity for a summer bucket list. Get to know your neighbors and teach your kids how to be young entrepreneurs. They'll love counting the money they've made, but they'll relish the experience even more!
13. Put a puzzle together and preserve it.
Find a massive jigsaw puzzle or make this activity extra special by having one of your family or vacation photos turned into one. Set your puzzle up on a large table, and get to it. Everyone can take part. When you get to the last piece, wait until everyone can come together and elect someone to place it. Then, frame your masterpiece and hang it on the wall to show it off!
14. Plant a family garden.
This is a hobby that keeps giving. Turn a patch of your backyard (or a porch or window-sill) into a garden. Grow herbs, veggies—whatever you can! You could make a point to cook together once a week and try new foods made with what you've grown.
15. Start geocaching.
Geocaching is a wonderful hobby for all ages. It involves following coordinates and clues to find little treasures, called caches, left behind by people. Once you get experienced, you can create and hide your own for other geocachers to find. Find more info at geocaching.com.
16. Create ornaments.
Join each other once or twice a year for some crafting and make unique ornaments for your Christmas tree, a wreath, or just to hang in the windows each season. Use any materials you'd like! Salt dough ornaments are easy to make. Try to preserve them, so you can look back on your creations for years to come.
17. Make and fly a kite.
Remember the classic kite flying scene in Mary Poppins? Kite flying is a timeless activity and something everyone should do at least once in their lifetime. It's even more satisfying when you create the kite! There are fancy kite kits you can purchase on Amazon or you can try simple DIY kite-making instructions. No matter which kite you choose, you and your loved ones will smile when you see it in the sky!
18. Learn a new language.
Many people want to speak a second language but never get around to learning one. Why not devote some family time to the task? If you all learn the same language, you can practice corresponding with each other. Group effort often makes things seem easier.
19. Name a star.
Choose a star in the sky and make it yours. Name it! You might even want to make it official using a star registry. Wherever you go, whatever you do, every member of the family can look up and know that you're all looking out for each other.
20. Try a scavenger hunt!
Rediscover your hometown by making it the site of an epic adventure! Let's Roam offers a host of app-led scavenger hunts in hundreds of cities worldwide. Try one near your home or travel to the city of your choice.
---
Closing Thoughts
If you're looking to plan some family outings, we hope we've given you some food for thought. Whatever you add to your family bucket list, the most important thing is that you're together. Even if things don't go according to plan, it's okay, as long as you enjoy the time with each other and make memories.
Which of the bucket list ideas are you excited to explore for the first time? Do you have more family activity ideas for us? Comment below and let us know!
Keep in mind that a book like Adventures From Scratch: Family Edition turns every day into a new adventure! Pick up a copy for yourself and gift one to a family you know and love.
---
Frequently Asked Questions