We love adventure, and we love love! Love and adventure go hand-in-hand. There's a similar thrill to romance and the adrenaline of exploring something new with the one you adore. When you bring the two together, you're bound to fall more deeply. If you're looking for ways to add some life into your romance and go on exciting dates with your partner, why not check out some connection-building and scratch-off date books? We've done the searching for you and compiled a list of the greatest books a couple should ever need. These 8 books give you a comprehensive overview of how to learn and grow from conflict. From newly-dating couples to those that have just celebrated their 25th anniversary, there's something for everyone.
---
1. Adventures From Scratch: Date Edition – Let's Roam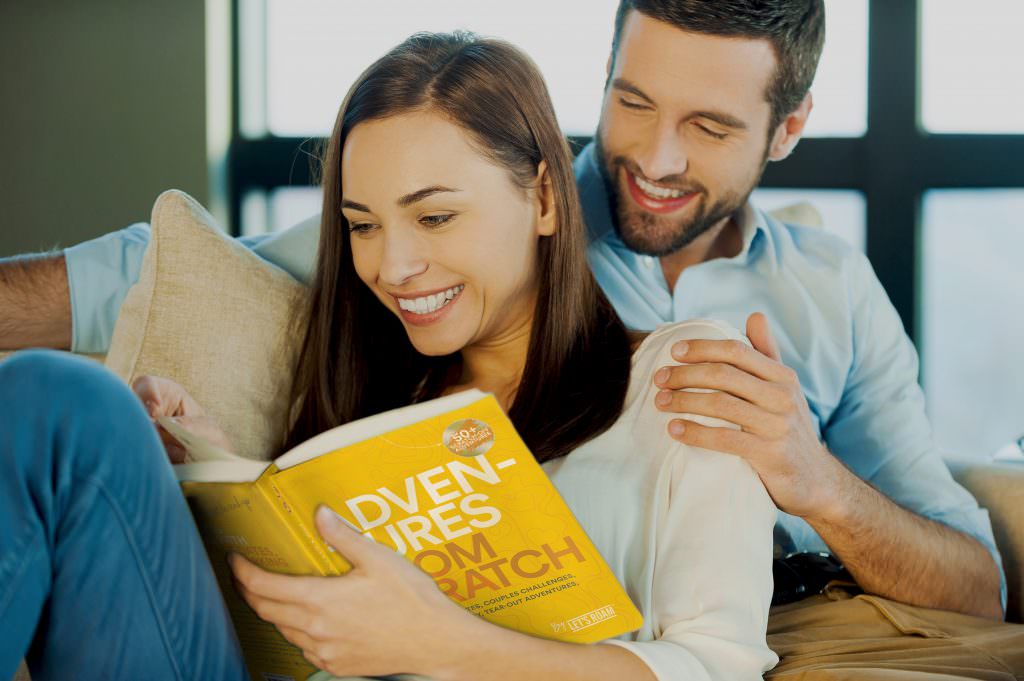 When it comes to scratch-off date books, this one is the cream of the crop! Nothing brings a couple closer together than the call of adventure. There's so much more to date night than just movies and wine. Finding the right date idea can make or break the experience. This is why we recommend Adventures From Scratch: Date Edition. Get some sparks flying in your relationship and spend some enjoyable, meaningful time together with innovative, out-of-the-box date night ideas. This interactive scratch-off date book has more than 50 activities to enjoy with your significant other. Whatever the occasion, we've got something for you. Be it a lazy day at home, a walk to the park, a hike, a road trip, or even if you're in a long-distance relationship. Not only do you have 50 scratch-off adventures, but there are heaps of bonus features too!
Enjoy Special Features In Scratch-Off Date Books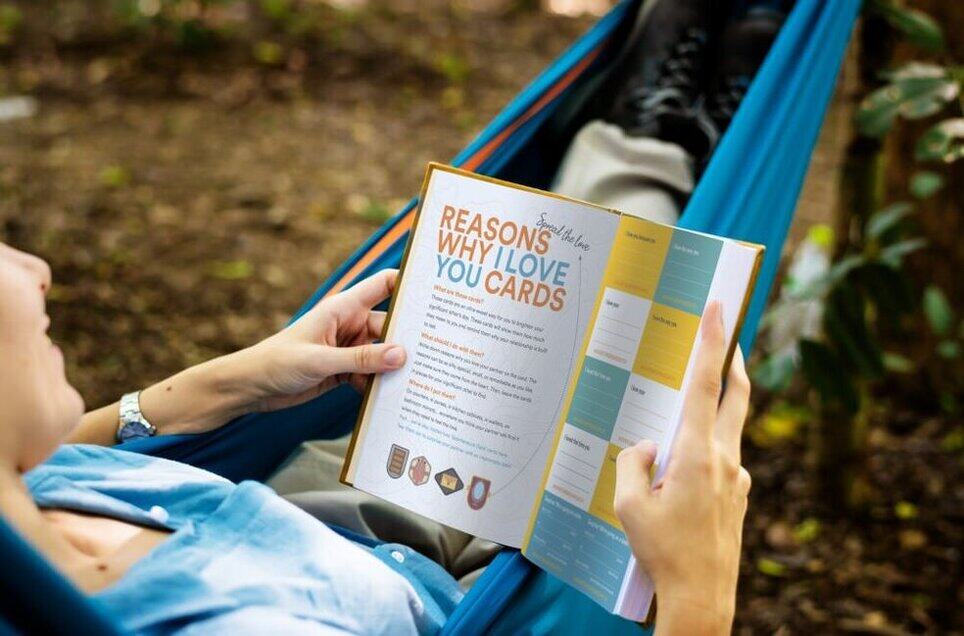 When you open this scratch-off date book, expect to find some truly unique elements. For instance, build a connection and show your partner how you love them with "Reasons Why I Love You" cards. Complete each card with a meaningful message. When you're done, leave them around the house and see the reactions when they are found. Use the "Cascading Conversations" section to find prompts for heart-to-heart conversations with your mate. You can get to know your s/o in whole new ways as you listen to their responses. You may just fall in love with them all over again.
If you're looking to take an adventure with you wherever you go, look no further than the included "On-the-Go Cards." Each card comes with a list of things to see, do, and ask each other while on road trips, hikes, and drives. Write your special love story in the "Our Adventurous Story" section. Take a trip down memory lane as you talk about milestones like the first time you met or kissed.
Additionally, you can customize each event to suit your budget and time. Each scratch-off adventure has a key that details the time and budget of the activity. Be it a birthday, anniversary, or date night, you can find something for every event. Adventure is just a scratch away!
2. The Five Love Languages – Dr. Gary Chapman
Our list would be incomplete without Dr. Gary Chapman's famous book on love languages. In this must-have, the relationship expert details five methods of expressing and receiving love: quality time, gift-giving, words of affirmation, acts of service, and physical touch. This book will help you identify your own love language and will make you more receptive to the love language spoken by your partner. These concepts give you a great look at how you can make your relationship work. Throughout the book, there are questionnaires and journals, so you can jot down your thoughts and discuss them with one another.
3. 36 Questions On The Way To Love – NY Times
While this isn't technically one of our connection-building or scratch-off date books, we love this questionnaire because it checks all the right boxes. Based on a study published in the Personality and Social Psychology Bulletin and comprised in collaboration with lead author Arthur Aron, PhD., this carefully formulated list of questions tests the concept that mutual vulnerability can accelerate intimacy between strangers. Every relationship needs to be rooted in a set of core values and ideals for it to work. By answering these '36 Questions,' you may be able to achieve an unprecedented level of closeness with your partner. Even more amazing is the fact that this can work for complete strangers.
4. #Relationship #Goals – Jennifer Allen
In the age of social media, it is easy to create a digital persona that screams #CoupleGoals. However, reality can be far from perfect. #Relationship #Goals: #Relationship #Goals: An Interactive Couple's Guide To Developing & Maintaining a Relationship That is Dope in Real Life and Not Just on Social Media has quite the title! This book aims to explore true intimacy and bonding between couples through a series of games, activities, and questionnaires. The special journal lets you check in with your thoughts and helps you talk things out. It even has a schedule for weekly relationship meetings and monthly activities designed to keep you close, both in real life and on social media.
5. Love More, Fight Less – Dr. Gina Senarighi
This relationship workbook promises to have you communicate more and fight less. Authored by a relationship coach, this book explores the famed Gottman method of handling conflict. While conflict is inevitable in every interpersonal relationship, how you deal with it is what matters. This book will guide you through healthy conflict resolution patterns through communication skills and activities. In addition, there is a step-by-step guide to understand common conflict patterns in your relationship, and how you can work through them together. Learn to solve disagreements without fights, and build a solid foundation of a secure relationship with this expert book.
6. Mindful Relationship Habits – S. J. Scott and Barrie Davenport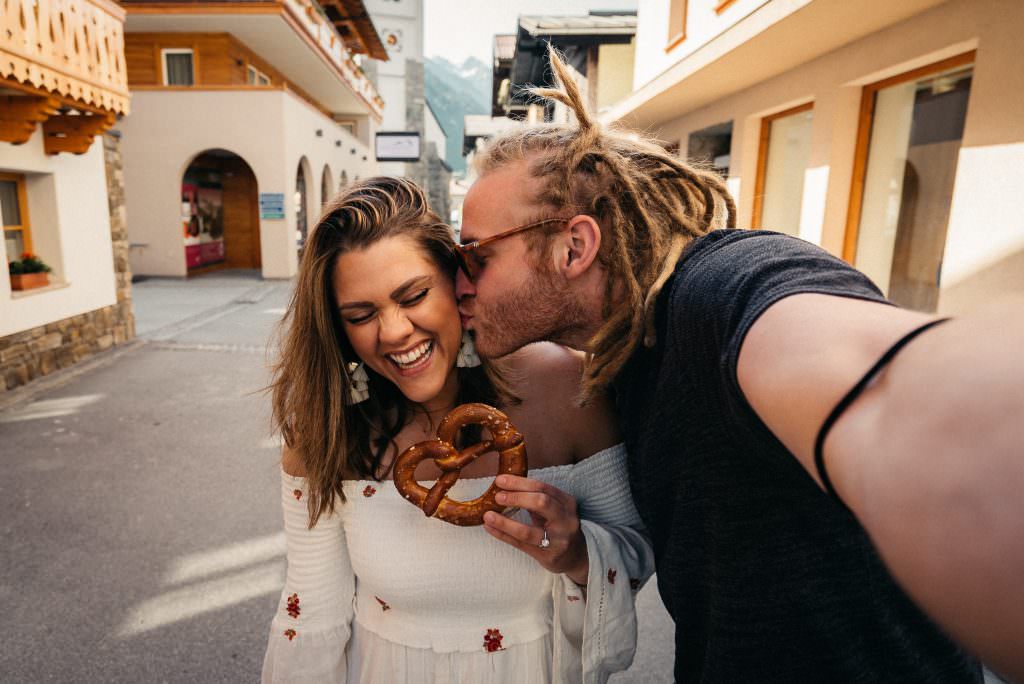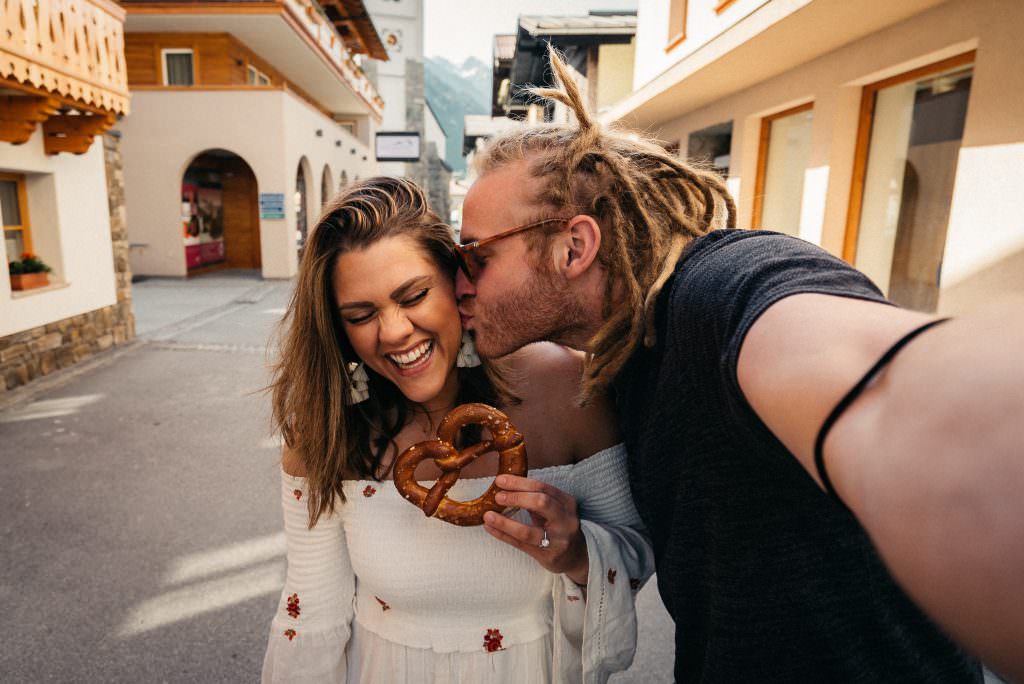 Mindfulness is useful not only in romantic relationships but in every interpersonal interaction you have. This book is sure to be a great addition to your library, as it helps you navigate daily-life occurrences in a more involved and mindful way. With 25 ideas and practices to build a deeper, more intimate connection with your partner, this book helps you nurture a loving, caring bond. Re-awaken intimacy as you explore new habits and strengthen your bond. Get proactive with your intentions, show your S/O how valued they are, and be more vocal about your interactions to see a change.
7. Eight Dates: Essential Conversations for a Lifetime of Love – Dr. John Gottman and Dr. Julie Schwartz Gottman
Written by the pioneers of the Gottman method themselves, this book has a series of challenges and activities to help you ignite or rekindle that spark. When it comes to long-term relationships, there's so much more to them than date nights and butterflies. This book helps you understand your significant other's views on eight key metrics: trust, money, family, spirituality, dreams, sex, adventure, and conflict. As you discuss these core values, you'll be able to have some fun with prompts and activities. Learn about your partner like never before. Listen to their hopes and dreams and share what matters most to you.
8. No More Fighting: The Relationship Book for Couples – Alicia Munoz
Dealing with conflict in an effective way is easier said than done. However, this book aims to make it easier to overcome, one day at a time. All you need to do is spend 20 minutes a week working through any of the 52 most common relationship struggles. These 20-minute exercises help you communicate better in a short span of time. This makes this book a great option for busy couples. Add important communication tools to your relationship, learn to read signs, and work through conflict together with this straightforward, simple book.
---
Connection-Building Books for Couples, like Adventures From Scratch, are a great way to have some fun with your partner as you try new things together. At the same time, scratch-off date books, relationship workbooks, and journals can serve as invaluable tools to help you to verbalize your feelings and open yourself up to your loved one's needs. Your bond, and the ability to deal with life's twists and turns together, can be developed over time. All you need is the commitment to be better, the enthusiasm to learn, and a loving person to share it all with!
---
Frequently Asked Questions
What is the best adventure scratch-off book for couples?
Adventures From Scratch: Date Edition is the best scratch-off date book for couples. Not only does it have more than 50 adventures to do with your partner, but it has tons of extra features.
How many date ideas can I find in Adventures From Scratch: Date Edition?
Adventures From Scratch: Date Edition is packed with 50+ scratch-off adventures. Additionally, it offers tear-away cards and other connection-building elements, for months of date-night fun.
Where can I use Adventures From Scratch: Date Edition?
You can use connection-building activities from Adventures From Scratch practically anywhere—be it home, on vacation, or rollerskating around town. Make any day a memorable one with just a scratch.