What better adventure in life there is than to love? Going on thrill-seeking expeditions with your partner is an exciting way to get to know them. Research shows that couples that try new things together are more likely to be happy together. An adventure date book is a great place to get started on your quest. The ideas within them are romantic, fun, exciting, and meaningful. This is why we've created this epic list of 9 date books that are packed full of adventure, so read on and take your pick!
---
1. Adventures From Scratch: Date Edition – Let's Roam
Get ready to go on an adventure like never before with Adventures From Scratch: Date Edition. Not only is this adventure date book a great gift idea for a partner, but you can gift this to yourself too. This book has more than 50 exciting adventures to choose from, and each is a surprise – you won't know what you've signed up for until you scratch them away. These adventures are grouped under categories like 'Discover,' 'Create,' 'Explore,' 'Get Silly,' and many more. Be it indoors or outdoors, there are activities to fit every occasion. In fact, you can pick activities from this book before going on hikes, road trips, walks, and special events like birthdays and anniversaries too. Each adventure also comes with a key that gives you information about the type of adventure, approximate time, and location.
In addition to the scratch-off adventures, this book is full of special features. For instance, the 'Cascading Conversations' section has prompts and leading questions that will help you have intimate heart-to-hearts with your partner. As you get talking and bonding, check out the 'Reasons Why I Love You' cards. You can fill these tear-out cards and exchange them with your partner whenever you please – they mark charming surprises that are sure to brighten your day. Meanwhile, don't forget the 'Our Adventurous Story' section. Here, you can gush and write all about your epic love story as you fill in the blanks. Who asked out whom? Who initiated the first kiss? Fill in the deets!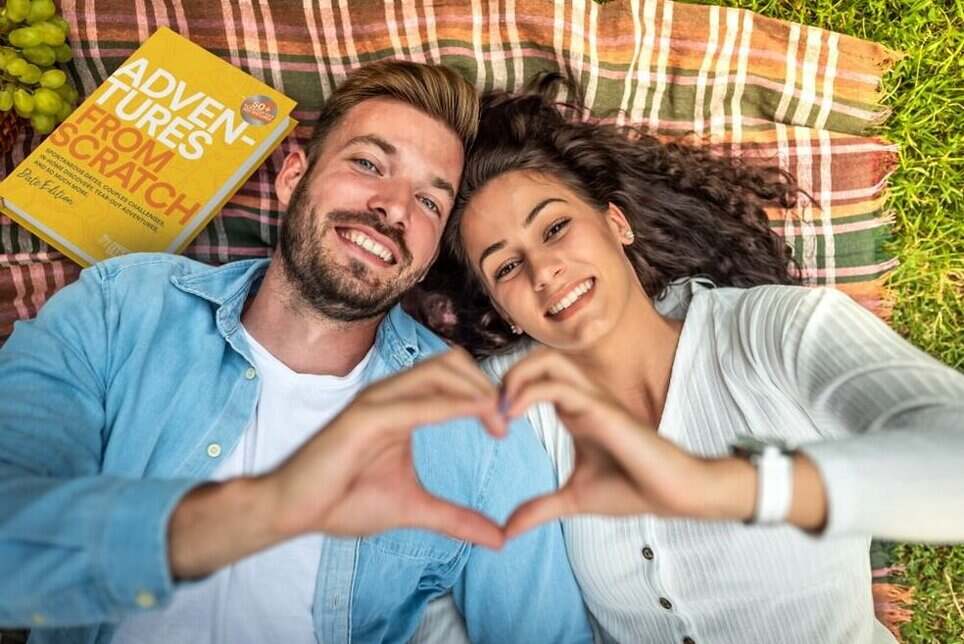 As if we haven't given you enough reasons to buy this date book, there's more! Take adventure in your pocket as you roam the world with our special 'On-the-go' cards. These cards have a list of prompts and questions you can ask each other on the go. Road trips are sure to be a lot more fun with these cards!
2. 47 Little Love Boosters For a Happy Marriage – Marko Petkovic
Every thrill-seeking couple could use a love boost at times and this date book aims to give you just that. Written by a relationship psychologist, it is based on research and shares anecdotes of real couples and the conflicts they faced. With simple tips and tricks, you will learn that it doesn't take much to save a relationship—taking a few minutes of your time to tell your partner you appreciate them will make a world of difference. Additionally, the book includes checklists and habit trackers to help you keep track of your love boosters. With these ideas, you can build deeper bonds with your partner and be mindful of your growth too!
3. 52 Uncommon Dates – Randy Southern
It's easy to go on a clichéd date – but what about something a little different? That's exactly what this adventure date book promises. With this book, you're sure to go on some truly bizarre and hilarious dates—even one every week, if you'd like. This book promises to bring you closer to each other, one uncommon date at a time. A gem for couples who seek new and interesting ways to bond, this book will have you singing, dancing, and even drawing with your partner.
4. The Couples Activity Book – Crystal Schwanke
Couples that play together slay together! This couples activity book has a list of 70 activities and interactive games that you can play with your partner. With both indoor and outdoor options, this relationship adventure book has activities of all types. From word scrambles and puzzles to long-distance friendly games, this activity book will help you plan your dates for a long time to come. You can also choose your mood for each activity – are you feeling spicy, mindful, flitty, creative, or outdoorsy? There are games for every mood!
5. Ultimate Journeys For Two – Anne Howard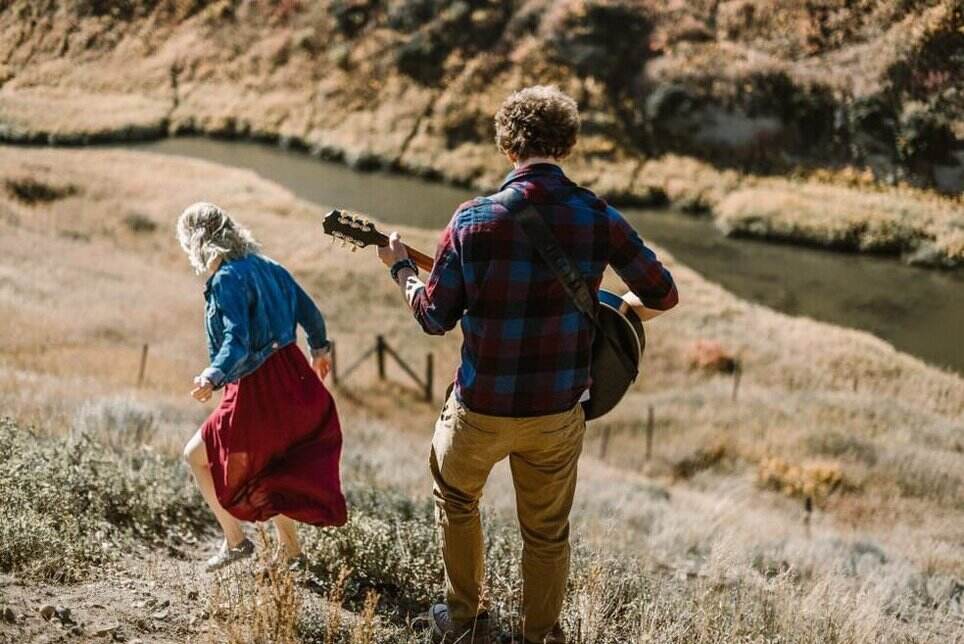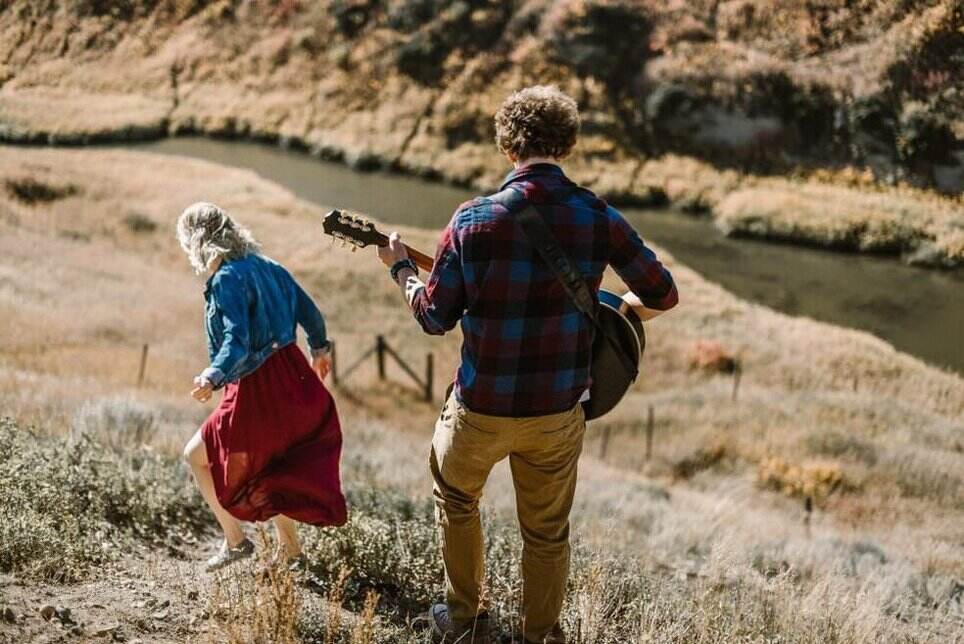 What if your entire life could feel like a honeymoon? This couple made that happen. In this date book, you will follow the adventures of Mike and Anne Howard, named the world's longest honeymooners. They speak candidly about their relationships—with each other and with travel— and will help you plan your perfect vacation. The authors offer unique and unforgettably romantic experiences for thrill-seeking couples of all ages and interests. They include travel information about when to visit, where to stay, and how expensive a trip could be. Whether your ideal outing includes a beach, a mountain, a city, or a desert, you can find your next couples' vacation destination in this book!
6. Our Adventures: A Bucket List Journal For Couples – Megan Adams
Every couple should have a bucket list of things they want to do as they share a lifetime. This date book helps to organize it in a super cute way. Right from your first date, you can add exciting and thrilling ideas to this journal. If you're looking for new bucket list ideas, you're in luck, as this book has 101 wacky and hilariously outrageous bucket list ideas that you can use as inspiration while making your own list. The book also has a table where you can make your own checklist. Once you're done with an item on the list, you can write and journal about it as you strike it from the list. Don't forget to include pictures!
7. The Surprise Date Challenge – Dana Lam
This book wants you to be the happiest couple ever! With a variety of activities, games, and ideas, this adventure date book can be used by couples who have been together for years or those just starting out. Rekindle the sparks in your relationship and feel butterflies in your tummy as you try new things with your partner. This book has tips for healthy relationships and instructions for one innovative date night idea every month. However, note that it does not carry the element of surprise as much as Adventures From Scratch does.
8. The Big Activity Book For Couples – LoveBook
Every relationship needs a dash of playfulness and a dollop of fun. This activity book will enable you to let your playful side shine. Within it, you will find several quizzes, puzzles, games, and riddles. You can compete with your partner for bragging rights as you solve them. Meanwhile, you can also learn new things about them as you quiz them about their life. Bond with your significant other in new games as you curl up on the couch together. All you need for this book is a pen and some paper—your imagination will do the rest!
9. Our Bucket List Adventures – Ashley and Marcus Kusi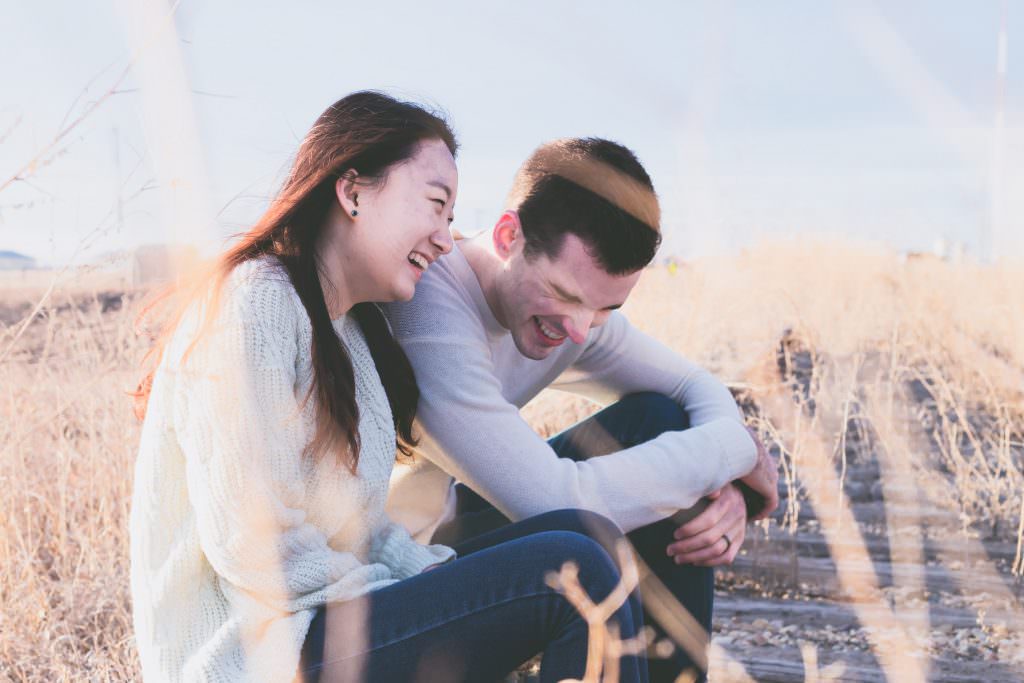 Another bucket list suggestion, this book lets you record your favorite 50 bucket list ideas. What's more – you can brainstorm in the activity section of the book before you finalize your list. Once you're finished, you can journal about each adventure and the memories you've made. There's also a separate photo slot for each bucket list. Further, there are question prompts and conversation starters to help you reflect on your adventures with your partner. Here's the best part – this book also has more than 100 bucket list ideas you can take inspiration from before you curate your list. The special Bucket List Finder page acts as an index where you can tick off the items you've already done!
---
Adventure date books are one of the best ways to enhance date nights with fresh ideas. Doing new things together is sure to build stronger bonds. You may even discover that you're more alike than you'd thought!
---
Frequently Asked Questions
Which adventure date book can I use with my partner?
If you want to plan unforgettably thrilling adventures with your partner, Adventures From Scratch: Date Edition is a great choice. It includes 50+ activities, discussion prompts, and tear-out cards.
What are 'on-the-go' adventure cards?
In Adventures From Scratch: Date Edition, 'on-the-go' cards allow you to take adventures with you, wherever you go. These cards contain lists of things to do, see, and ask each other while you're out.
Can I personalize the activities in Adventures From Scratch: Date Edition?
Yes, Adventures From Scratch: Date Edition is very customizable. You can tweak activities in this adventure date book to suit your preferences, taste, and budget.